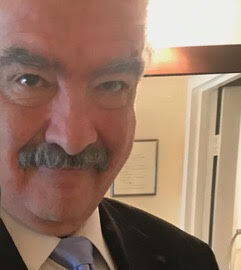 Health Connection Radio with Jay Foster has been heard on South Florida Radio and TV airways for the past 22 years.
The show features the host, Nutritional Biochemist Jay Foster, who has been involved in his field for the past 42 years.
The show features various topics, including: A Natural Approach to Unstable Blood Sugar, Harmful Side Effects of certain medications, Natural Cholesterol Control, Reversing Bone Loss, The biochemistry of infertility and hormone issues,Nutrition Effects on Learning & Behavior in your kids, and many more.
Jay does many of the shows himself, based upon his long experience in his field. He is able to explain health conditions in understandable terms for the listeners.
He also interviews authors and other guest experts. Past guests have included: David Perlmutter, M.D., Robert Atkins, M.D. (The Vita Nutrient Solution, Stephen Sinatra, M.D. (Reverse Heart Disease Now), Peter Breggin, M.D. (Medication Madness) and many others. The show invites calls from the listening audience. For more information and archived shows, visit www.healthconnectionradio.com
Body Chemistry Associates, Inc. also on Facebook and YouTube Channel and www.1800chemist.com
Show Links: