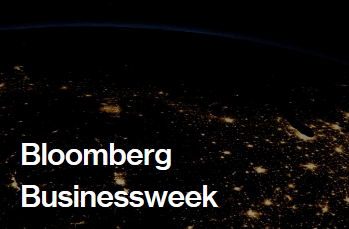 Bloomberg Businessweek reporters and editors discuss their stories just as the magazine hits newsstands. The two-hour program is a lively and entertaining presentation full of anecdotes and insights behind the articles found in the print edition of the magazine.
---
Carol Massar is the co-anchor of "Bloomberg Markets" on Bloomberg Radio, weekdays from 2-5pm ET. Massar also provides in-depth coverage and analysis of major economic, business, social and cultural trends on Bloomberg Television and across other media platforms.

An award-winning journalist with over 20 years of experience, Massar joined Bloomberg in 1999. During her time at Bloomberg, Massar has reported from around the globe including covering the World Economic Forum in India, the APEC Women and the Economy Summit, World Business Forum, MIT Sloan - CFO Summit the New York Stock Exchange and NASDAQ. She has also interviewed top leaders in business, economics, government and philanthropy including Coca-Cola CEO Muhtar Kent, The Walt Disney Co. CEO Robert Iger, Pixar Chief Creative Officer John Lasseter, DuPont CEO Ellen Kullman, Templeton Emerging Markets Group Executive Chairman Mark Mobius, investor Carl Icahn, Nobel laureates Joseph Stiglitz and Paul Krugman, and Melinda Gates and Eli Broad In 2006, Massar anchored "The Ethanol Fix – Breaking America's Addiction to Oil," which won numerous awards including the National Gracie Award from the American Women in Radio and Television. In 2012, she was recognized by the New York Press Club for her series "Race for the Next Facebook."

Massar began her career as a producer at the Financial News Network. She later served as a producer, reporter and anchor for Dow Jones Television which aired in the U.S., Asia and Europe. Massar was also a correspondent for "The Asian Wall Street Journal Report" and "The Wall Street Journal Report" produced by Dow Jones and later by CNBC.

Massar earned a degree in economics from Barnard College/Columbia University, where she also delivered business news over Columbia's radio waves.