The Life with Wanda Myles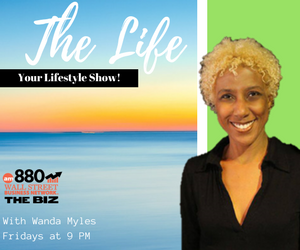 New show showcasing South Florida's Lifestyle. A daily look and listen to what's happening in South Florida for locals and visitors. staycations, pets, beaches, waterparks, restaurants, housing, boating on a budget, among another subjects. Nothing is off limits, if it's happening in South Florida we'll check it out and pass it on!
Show Links:
---
I'm born and bred in Baltimore, Md. I started working in radio right after graduating from Davis and Elkins College, at WELK radio in Elkins, West Virginia. The a move to Florida in 1990., I began and would spend a healthy part of my career in Country radio on air and off, programming stations for over a decade. After a few gigs at a Rock n Roll , Urban, and Top 40 stations, a transition to Miami would began a new phase of my radio career in talkradio. Most notably as the local host for NPR's Morning Edition on WLRN for over a decade. Now the next phase begins at Salem Media Group where I am challenged with creating, co-producing, and hosting programs on two of the three stations in Miami.