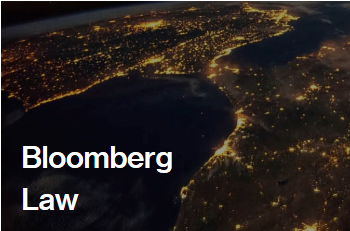 Hosts June Grasso, Michael Best and Greg Stohr speak with prominent attorneys and legal scholars, analyzing major legal issues and cases in the news. The show examines all aspects of the legal profession, from intellectual property to criminal law, from bankruptcy to securities law, drawing on the deep research tools of BloombergLaw.com and BloombergBNA.com. Reporters from Bloomberg's Washington, D.C. bureau are prominently featured as they offer analysis of policy and legal issues.
Show Links:
---
June Grasso hosts Bloomberg Radio's weekly show on the major legal issues affecting business: Bloomberg Law.
---
---
Michael Best is co-host of "Bloomberg Law" on Bloomberg Radio. He is also Chief Operating Officer of Bloomberg.LP Industry Verticals, and he previously served within the company as Michael Bloomberg's chief of staff.

Before joining Bloomberg in 2014, Best spent more than 20 years in public service. Best served as the counselor to New York City Mayor Michael Bloomberg, overseeing the City Hall legal office, and he spent eight years as general counsel of the New York City Department of Education. He was also general counsel and director of legal affairs at the New York City Host Committee 2004, the not-for-profit corporation that helped the city host the 2004 Republican National Convention. For the first two years of Mayor Bloomberg's administration, Mr. Best was deputy counsel to the mayor, and before that he served as the director of the Mayor's Office of Contracts and City Chief Procurement Officer and as General Counsel in the Office of the Criminal Justice Coordinator. Best began his career as a law clerk to Judge Thomas P. Griesa of the United States District Court for the Southern District of New York and then was a prosecutor at the New York County district attorney's office.

Best received his J.D., magna cum laude, from Harvard Law School and his B.A., cum laude, from Williams College. He was also a New York City Urban Fellow. Best was a Wasserstein Public Interest Fellow at Harvard Law School, and in 2010 the corporation counsel of the City of New York awarded him the Dorothy Marie Miner Award for Outstanding Service as Counsel to an Agency.
---
---
Greg Stohr is an award-winning journalist who has covered the U.S. Supreme Court for Bloomberg News since 1998. Greg was on the scene for some of the country's pivotal moments over the past two decades, including Bush v. Gore, the Obergefell gay-marriage ruling and the two Obamacare blockbusters. Greg is the author of a well-received book on another Supreme Court showdown, the 2003 University of Michigan affirmative action cases. He enjoys trying to make arcane legal issues understandable and meaningful, whether in print or through electronic media. Greg also periodically teaches a law school class on the Supreme Court.