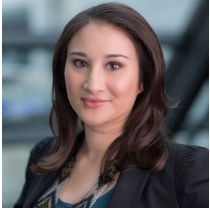 Overnight on Wall Street is morning in Europe. Bloomberg Daybreak Europe is anchored live from London and New York tracking breaking news in Europe and around the world. Markets never sleep, and neither does Bloomberg News. Monitor your investments 24 hours a day, around the clock from around the globe. Hosted by Caroline Hepker and Markus Karlsson.
Show Links:
Nejra is a London-based Reporter and Anchor for Bloomberg TV and Radio. Nejra reports on financial markets on a daily basis, regularly breaking news and providing in-depth analysis on TV. She is an anchor on Daybreak Europe on Bloomberg Radio. She has also covered big events from Brexit to the Greek debt crisis. Her interviews include exclusives with Russian Central Bank Governor Elvira Nabiullina and Man Group CEO Luke Ellis, as well as interviews with UK Labour Leader Jeremy Corbyn and TUI CEO Friedrich Joussen.

Prior to joining Bloomberg, Nejra worked for the BBC. She has a PGDip in Broadcast Journalism from Cardiff Journalism School and a BA (Hons) in Classics and Modern Languages from the University of Oxford. She was shortlisted for an Asian Women of Achievement Award in the Media category in 2015 and has been named a We Are The City 2016 Top 100 Rising Star.