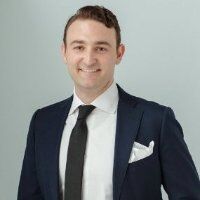 Entertaining Business (in South Florida) is a weekly radio program, every Tuesday from 7:00 PM to 8:00 PM, on 880AM The Biz. We have been an established voice in the community since 2013. Small businesses, entrepreneurs, artists, musicians, charitable causes and others, are showcased in a relaxed, intelligent, and entertaining format. We learn their story; discover what makes them tick; what keeps them up at night; and where they want to grow. The program highlights monthly topics of interest to the community: tech, luxury living, music, and entertainment that fuels Miami.
Show Links:
Jesse is an avid Entrepreneur who likes working with other Small Business Owners to help grow and strengthen their businesses.

He enjoys developing business strategy and process that helps ensure growth for Total Window as well as other business endeavors.