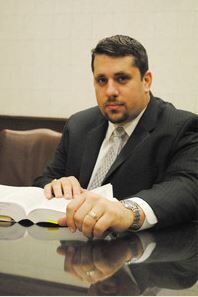 Debtwarriors with Bruce Jacobs and Court Keeley, the most informative hour about foreclosure, credit cards, student loans and medical debt defense on the radio. Bruce and Court are former Miami Prosecutors who used to represent Wall Street. Now they fight for Main Street. Listen to hear the latest strategies and tactics to defend your home and your credit during these difficult financial times. Hear what's happening on the front lines, in the courthouse, and in the news about mortgages, credit cards and harassing debt collectors. Learn about the new Federal and State consumer protections that lets you sue your lender for bad loss mitigation, harassing phone calls and more! Call (866) Debt-War (866) 332-8927 or visit debtwarriors.com for a free debt solutions consultation.
Show Links:
Mr. Jacobs is a seasoned litigator with extensive trial and appellate experience in real estate litigation, complex commercial litigation and criminal matters. During his career, Mr. Jacobs acted as lead counsel in over 50 trials throughout South Florida and handled numerous appeals.
Before opening the firm, Mr. Jacobs practiced litigation with the firm of Camner, Lipsitz and Poller, P.A. in Coral Gables, Florida. He handled complex commercial disputes representing large institutional lenders, landlords, tenants, individuals and small to medium size businesses. He also oversaw the foreclosure department of the firm for five years and prosecuted commercial and residential foreclosures throughout Florida.
Mr. Jacobs began his career as a Prosecutor with the Miami-Dade County State Attorney's Office. He handled complex criminal litigation involving violent crimes, drug trafficking, economic crimes, and sexual predators. Mr. Jacobs prosecuted over thirty jury trials to verdict, and obtained felony convictions as lead counsel in his last ten trials.
A substantial portion of Mr. Jacobs' practice focuses on real estate litigation involving such disputes as: commercial and residential foreclosures, commercial and residential landlord-tenant disputes, partnership enforcement, quiet title actions, tax deed actions, and fraud.
Mr. Jacobs is married to his lovely wife, Michelle, an acupuncturist and doctor of oriental medicine. He has four children Dylan Drew, Alexa and Aiden.
Education
J.D., Fordham University School of Law, 1996
B.A., State University of New York at Albany, 1993
Jurisdictions Admitted to PracticeNew York, 1996
New Jersey, 1997
Florida, 1997
United States District Court for the Southern District of Florida, 2000
United States Supreme Court, 2005
Professional & Bar Association Memberships
Greater Miami Jewish Federation
Real Estate Speakers Committee
Coral Gables Chamber of Commerce
Trustee
Business Networking International (BNI), South Miami Chapter
Former President, Membership Committee
Florida Bar Grievance Committee
Member Since: 2006 - 2009
Miami-Dade County Bar Association