'Stranger Things' Review: The Heroes Take on Russia in Season 3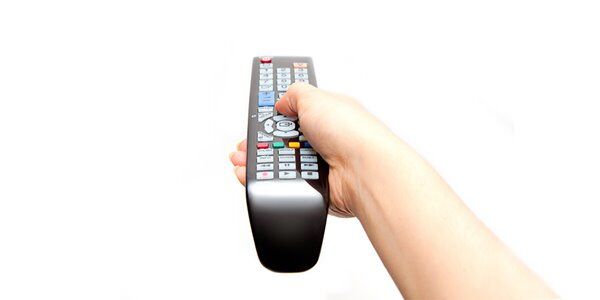 By John Hanlon
It seems appropriate that Stranger Things — a program that reference and celebrates the 1980s – features a group of Russians as one of its newest villains. Those characters arrive in the long-awaited third season, which builds upon the first two seasons while pushing the characters forward. This new season — which arrived on Netflix on July 4th — explores new settings, new characters and new ideas as it shows its beloved heroes developing into young adults.
Like in the previous seasons, the early episodes focus on character growth with some sci-fi elements mixed in. Eleven (Millie Bobby Brown) and Mike Wheeler (Finn Wolfhard) are now in a relationship that aggravates Eleven's adopted father Jim Hopper (David Harbour). Lucas (Caleb McLaughlin) and Max (Sadie Sink) have their own budding on-again, off-again romance. Will Byers (Noach Schnapp), who has faced off with the monsters from the Upside Down more intensely than the other characters, longs for the carefree days of hanging out with his friends while Dustin (Gaten Matarazzo) returns from his time at a science camp.
When all of these main characters reunite, they know that something has changed about their relationships but no one voices that outright.
The show has grown alongside these characters. The first season focused on a group of young boys who were thrust into an adventure (like the characters of Stand by Me). Now though, the program has now developed into something more akin to a John Hughes movie with each of the characters recognizing where they fit into the social scene. Like the characters in The Breakfast Club, the Stranger Things characters recognize how others perceive them but also realize that they are more complicated than the archetypes oftentimes assigned to them.
No one seems to realize that more than the down-on-his-luck Steve Harrington (Joe Keery), who now works at an ice cream parlor alongside the sarcastic Robin (Maya Hawke), the show's latest addition.
The characters are growing in this new season and so too has the adventure itself. The series continues to mature and grow in both its plot and its references. In fact, this new season has more of an action-adventure vibe to it. Like many 80s movies, villainous Russians appear alongside a macho henchman who finds himself going up directly against Jim Hopper (David Harbour). Being fans of pop culture, some of the characters — who even reference the 1984 Cold War feature Red Dawn — recognize the threat posed by the Russians.
Matt and Ross Duffer, who created this series, really enrich this third season by deepening the characters while also recharging the plot. They even introduce a highly-stylized mall, which serves as one of the main settings this season.
There are plenty of special effects here and a big climactic battle but the show continues to thrive when it embraces its characters and the growing pains they encounter along the way.
This season sets the characters on different courses that all come together in the final episodes. Each plotline allows the characters the opportunity to grow alongside their friends and colleagues. In season 2, Eleven was sidelined from the action for much of the series but this latest season fortunately doesn't do that. Instead, it keeps the characters in different groups and each group has its own set of obstacles and setbacks to overcome.
Even in season 3, Stranger Things continues to mature and grow. In addition to introducing new characters like Robin and new settings like the mall, the show has great fun changing up some key relationships and building new ones. In this season, for instance, Nancy Wheeler (Natalia Dyer) and Jonathan Byers (Charlie Heaton) are paired up at a local newspaper following a story while Erica (Priah Ferguson) – Lucas' younger sister — takes on a greater role as a spy for Steve and Robin.
There are plenty of great turns and scary moments here but it's the characters and their growth in the story that makes this season of Stranger Things really succeed.